Ladies and Gentleman, time to put on our big girl panties. This is a two pronged mission.
The primary mission , and the one we'll be paid for is to support the Indian Volunteers as they engage both Tibet-Chinese forces and the TLA. We will receive positional data on the front line units from the Volunteers on the ground. However there are likely more units behind them in the mountain passes. The Chinese Air Force is on stand down right now. There will be no Chinese Air Force over the Tibet operation zone. AAA is likely. MANPADS will be limited.
Payment is both for the mission itself AND for performance. The more assets we destroy, the further the lines move back, the more we're paid.
Secondary Mission
China has two bulk carriers coming into Sittwe. Each of these contains portable SAM's, modern MANPAD systems and mobile radar. This isn't the junk we've been dealing with in Tibet. With the rail line cut through Sichuan they are trying to reinforce the Eastern front in Tibet. Which means if we don't sink these boats we've got a big fucking problem. The Indians aren't paying us for this job, but it'll make it much tougher to operate in Tibet if we don't kill them.
Here's the catch. We can't overfly Bangladesh. Going over Myanmar will create unpredictable results. We can, but we might have to deal with their air force too. It's not cutting edge by any means, but it could be nasty. Once we attack those ships the Myanmar Air Force is likely to respond. All we know is the ships are approaching Sittwe, but not the exact position.
It's going to be like finding a needle in a stack of needles.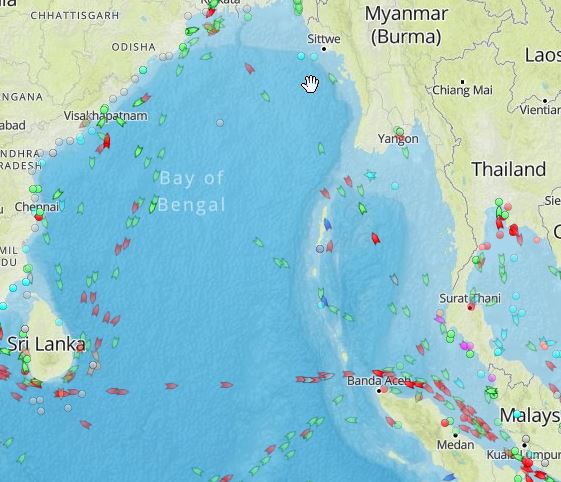 More specifics to come.